Yes METRO is Capitalized on Purpose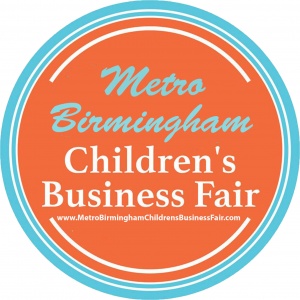 We like to put an emphasis on "Metro" so that people don't think that we are just an organization that serves the city of Birmingham.  While we call it Metro Birmingham, some may like to use the term "Greater" Birmingham.  Either way, our target audiences are children that live in the cities and towns found here.
To date we have held three Children's Business Fairs and our 4th and 5th fairs are scheduled for  July 20, 2019 at Greater Shiloh Missionary Baptist Church  and April 18, 2020 at the Downtown YMCA Youth Center.  Children between the ages of 6 and 16 have come from very diverse backgrounds.  The schools below are representative of just how far reaching our impact is in the community.
These kids interests are as varied as the distances they travel to participate.  If you don't know about what we stand for, check out our mission or our media kit.  If you are a local organization that would like to connect with us, then we want to connect with you.  Please contact us and let's talk.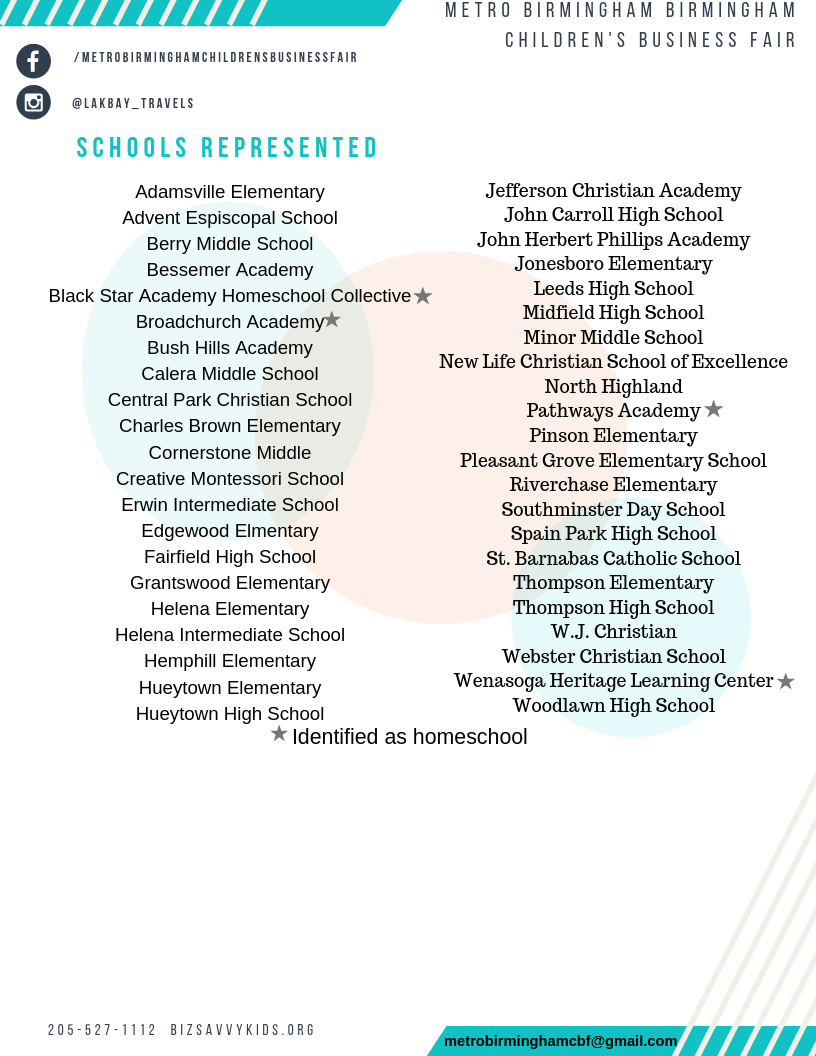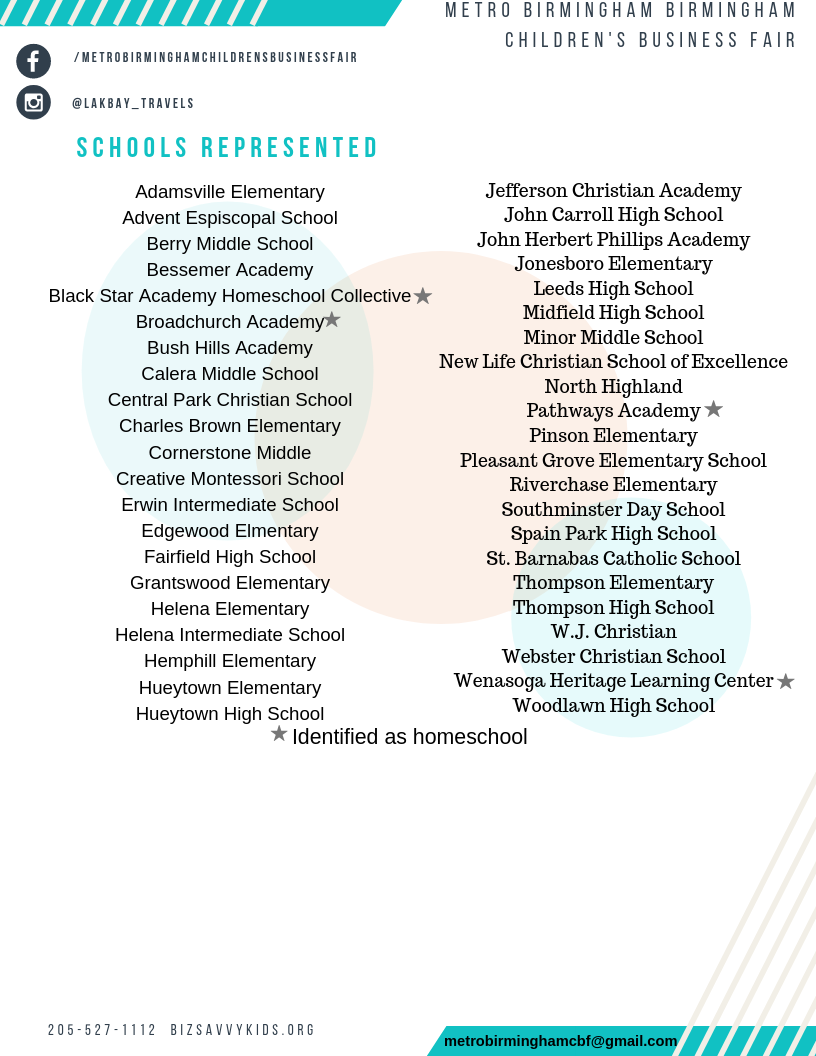 The Metro Birmingham Children's Business Fair is a registered 501(c)3 organization co-founded by Sabrina Mays and Charita H. Cadenhead.

Our mission is to introduce kids to the concept of entrepreneurship early in life.By doing so, they begin to see expanded career opportunities that are in addition to traditional career paths.

The fair is currently held twice a year in the spring (April) and fall (October) of each year.We strive to maintain our leadership role as the ultimate children's event for young entrepreneurs across the entire Metropolitan Birmingham, AL area and beyond and we won't stop until we are a household name.
Latest posts by Biz Savvy Kids (see all)