Where Would We Be Without Volunteers?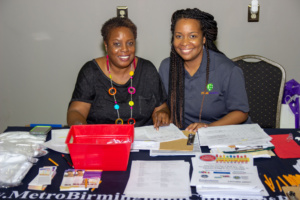 We are always looking for wonderful volunteers to aid in making our event both successful and memorable.  As we grow, we will be offering many programs that are geared toward youth entrepreneurship, but currently, we are only looking for volunteers for our upcoming Metro Birmingham Children's Business Fair.
We believe that everyone has something to bring to the table.  Besides being able to bring a specific skill set to the table, our volunteers must possess the following attributes above all else:
Honesty and Integrity
Must be pleasant
Enjoy working with people
Be passionate about helping children become the best version of themselves
If you possess those attributes you are well on your way.  There are a variety of opportunities for volunteerism and we're certain that one or more of them will be ideally suited for your personality (whether introvert, extrovert or in between) and skill set.  So let's get started with the application below.