Youth Entrepreneurship Training & Development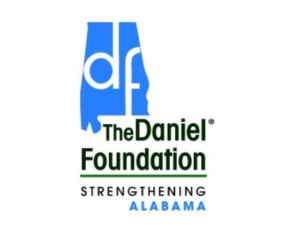 A very special thanks to the Daniel Foundation of Alabama and its Board of Trustees for having faith in and recognizing our vision for the Youth Entrepreneurship Training & Development Program.
Their $5000 contribution will be used to guide youth in their entrepreneurial quest and provide them with the insight that they need.  Our program will include business planning, marketing, financial literacy, pitching their ideas, product placement, launching a business and much more.
We will be calling on local business leaders to share with the kids their knowledge and expertise in their respective areas.  If you are a business leader and would like to be a part of the Youth Entrepreneurship and Training Program, we want to talk with you.  Click here to contact us.
Once again, THANK YOU Daniel Foundation of Alabama.
The Metro Birmingham Children's Business Fair is a registered 501(c)3 organization co-founded by Sabrina Mays and Charita H. Cadenhead.

Our mission is to introduce kids to the concept of entrepreneurship early in life.By doing so, they begin to see expanded career opportunities that are in addition to traditional career paths.

The fair is currently held twice a year in the spring (April) and fall (October) of each year.We strive to maintain our leadership role as the ultimate children's event for young entrepreneurs across the entire Metropolitan Birmingham, AL area and beyond and we won't stop until we are a household name.
Latest posts by Biz Savvy Kids (see all)