Thank You Boys and Girls Club – Hueytown
We're all set. The date for the spring Metro Birmingham Children's Business Fair is Saturday, April 20, 2019 at the Boys and Girls Club of Central Alabama, Hueytown Branch, 3821 John Williamson Drive.  We can hardly wait.  Our event spaces just keep getting better and better and we're loving every progressive minute of it.
How Can You Participate?
The fair is open to kids between the ages of 6 and 16.  In order to participate, the kids must come up with their own business and product idea and turn in a business plan.  Of course we expect parents to help their kids brainstorm about ideas, but ultimately it's the kids that should decide.  You can complete an application here until the deadline of February 28, 2019.  We ask that parents allow the children to complete the application and the business plan in their own words. By allowing them to complete the application and business plan themselves, it allows the kids to learn the very first lessons:  (1) taking initiative, (2) good communication and (3) independent thinking.
Once the application is submitted and reviewed.  Apply here;  https://bizsavvykids.org/mbcbfregistration/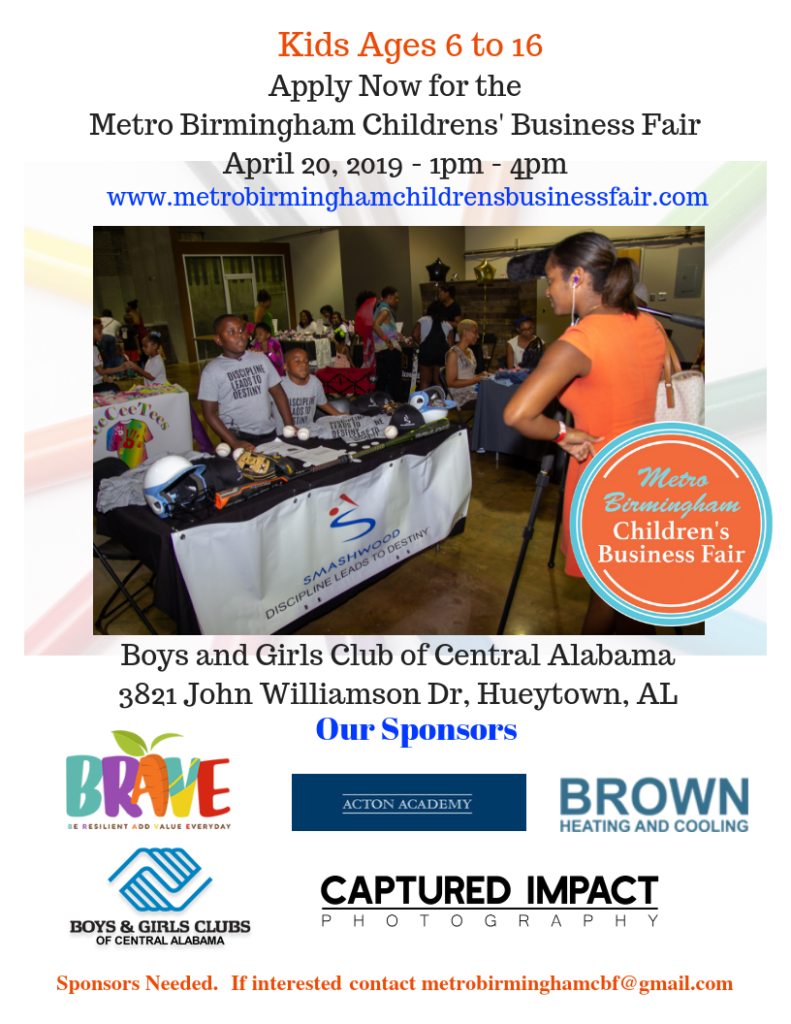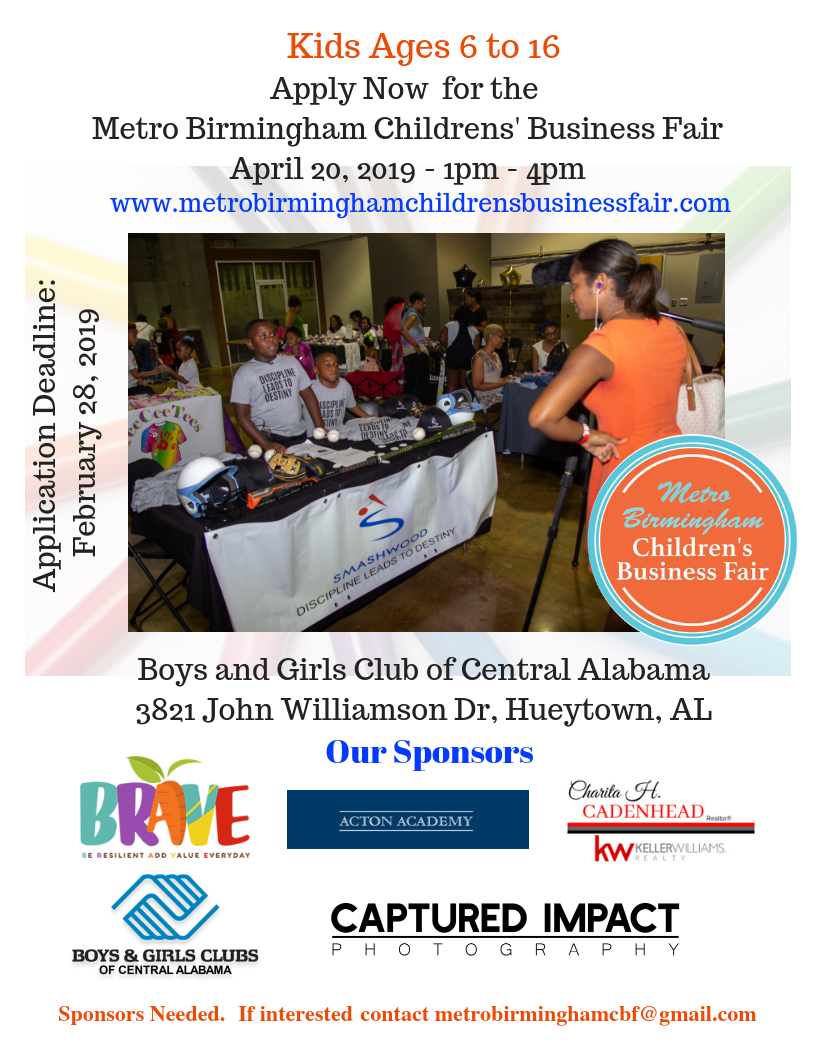 This form is currently undergoing maintenance. Please try again later.